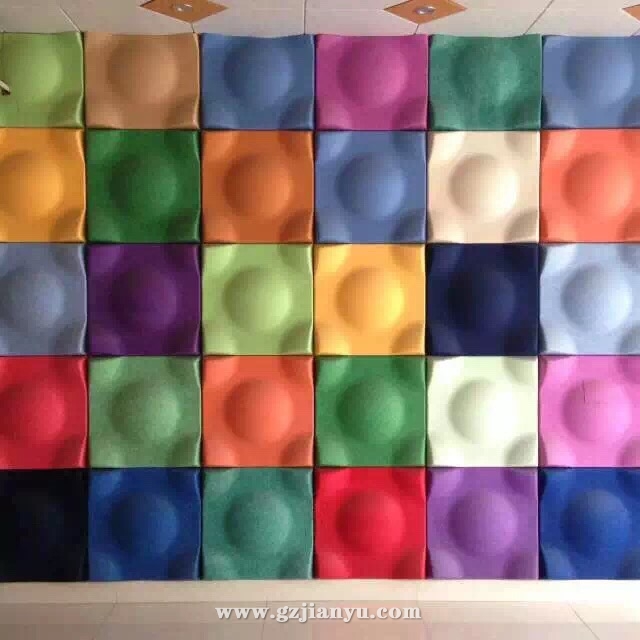 new 3D acoustic panels
Introduction
Polyester fiber acoustic panel 3D is heatpressed by row materials .It is close to nature and harmless to people. It can be directly used as decorative cover materials which is top decorative with different kinds of color patterns and easy to construction.
Features panel 3D
1.Good Thermal Insulation Performance acoustic panel 3D
2.Fire resistance standard:B1
3.Tightness and dimensional stability acoustic wall panel
4.Very light in weight and easy to construction
5.acoustic panel 3D have no formaldehyde and harmless to human. Repeated experiments show that it is unallergic to skin and pollution-free to the environment.
6.Can secondary use and easy to destroy, no secondary pollution to the environment
7.Chemical Resistance:purity the chemicals and toxicity in the air anel
Specificiation Data acoustic wall panel
Materials100% Plyester fiber panel 3D
Size
600 ×600 ×75mm
Color
black, gray, purple, coffee, brown, red, blue, green, etc
NRC0.8
InstallationPasting directly with spray, hot melt adhesive, glass glue, etc( according to different wall surface)
ApplicationInterior walls and TV Backdrop
Meeting hall , theater , music hall , gym
manufacturing shop,office,pub,hotel
Library,reading room ,classroom ,kindergarten, piano room